Eschenlohe / Germany (Headquarter)
Our headquarter in Eschenlohe in the district of Garmisch-Partenkirchen directly on the A95, currently employs (July 2022) over 65 employees. At the Eschenlohe location we have 1.900m² of covered storage space, a truck workshop with a brake test bench and a truck washing facility. At the headquarter more than 280 semi-trailers are registered.
Wittwer Spedition & Logistik GmbH
Blauänger 10
DE - 82438 Eschenlohe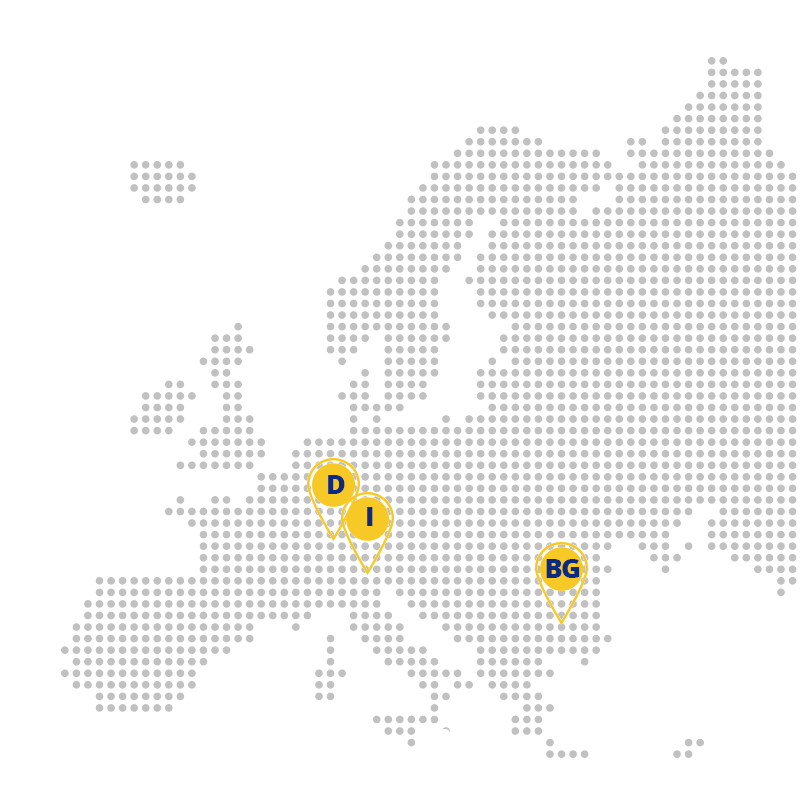 Blagoevgrad / Bulgaria
Our location Blagoevgrad in the south-west of Bulgaria, in the Rila and Pirin mountains, not far from the border with Greece and Macedonia, currently employs 282 employees and has 210 tractor units, all vehicles comply with the Euro 6D standard. The trade routes from Bulgaria lead to Greece, Italy, Great Britain, Ireland, Central and Eastern Europe.
The Wittwer Bulgaria ODD has the Waste Transportation Licenses for Italy (Albo-Nazionale), Germany (Waste Transport Authorization § 54), Belgium (OVAM), Netherlands (NIWO) and England (Controll of Pollution).

Imprint:
Contact: This email address is being protected from spambots. You need JavaScript enabled to view it.
Fax No.: +359 73 590090
Director: Irina Velichkova & Boris Stoimenov
WITTWER BULGARIA OOD
Ortseto strasse 11
BG-2700 Blagoevgrad
TAX-Nr.: BG202846008
Verona / Italy
Our location in Verona, currently employs (as of July 2022) 4 employees. Our Italian and German customers are processing projects in our location. The Wittwer Italia S.r.l. Has 1500 m² storage capacity .
The Wittwer Italia S.r.l. Is responsible for Italian waste transport authorizations (Albo-Nazionale and SISTRI) from Wittwer Spedition & Logistik GmbH and Wittwer Bulgaria ODD.

Imprint:
Contact: This email address is being protected from spambots. You need JavaScript enabled to view it.
Phone: 0039-344-1333464
Director: Frank Schwinghammer

WITTWER ITALIA S.R.L.
Via Sommacampagna 61
IT-37137 Verona (VR)

P.IVA IT004319910230